Conn. Governor Signs Towing Bill into Law
On June 4, Connecticut Governor Dan Malloy signed "Emily's Law", which establishes a towing age for people behind recreational boats.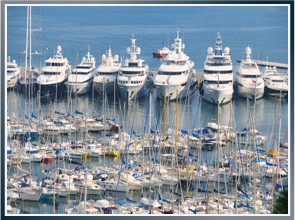 According to WTIC-TV, the law requires boaters to complete a safe towing class before earning a boating certificate. The law was named after Emily Fedorko, 16, who died last summer in a Greenwich boating accident. She was reportedly tubing behind a boat with another teen when their tube struck the vessel towing them. The person operating the boat, a teen, did not have a boating certificate.
The accident generated national attention, as Fedorko's parents appeared on television shows in support of the legislation. "We simply must educate our young adults, as well as any new boater, with all we can on safety on and off the water," her father said, according to WTIC.
In Connecticut, all watercraft operators must be at least 16 and have a valid boating license. The only exception for this is if someone over the age of 18, who has had a valid boating certificate for at least two years, is also present on vessel.
"Emily's Law" will take effect on October 1. Operators who violate the law can face fines.
Our Attorneys Help Recreational Boating Accident Victims
It is encouraging that Connecticut is doing more to try to prevent recreational boating accidents. As the summer begins and more people are boating, activities like towing or tubing can become dangerous. If you are participating in these activities, make sure you are aware of other boats on the water. You should also take note of how local laws may pertain to you.
If your loved one is injured or killed in a recreation boating accident, speak to our maritime attorneys. We represent victims from across the country, making sure negligent operators are held liable for their actions and allow you to recover damages under the law.
For more information about recreational boating accidents, visit our Facebook or Twitter pages. If a negligent boater has victimized you, you can call us at the number listed above or share your story with us using the free case evaluation located on this page.
Latti & Anderson LLP – Nationwide Maritime Attorneys
Source: http://foxct.com/2015/06/15/governor-signs-law-named-after-teen-who-died-in-greenwich-boating-accident/