Larger Boat Crashes Into Smaller Boat, Claims Woman's Life
Like big rigs and small cars sharing the highway, larger vessels and small watercraft often share the same waterways. In both cases, the larger and smaller vehicles have to be extra careful around one another, because due to their size difference, a collision between the two will many times prove fatal.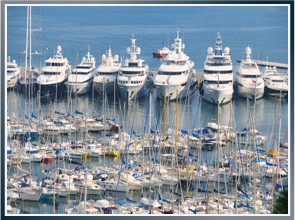 Unfortunately, a recreational boating accident earlier this month proved the above-mentioned theory correct. According to WFOR-TV, the wreck happened on a Saturday night near Coral Gables, Florida.
There were only two vessels involved in the crash, a 27-foot boat and a 68-foot yacht, which were both traveling near Key Biscayne prior to the wreck. Reportedly, the yacht struck the smaller vessel, sending three of the 27-foot boat's occupants into the water. Passengers from the yacht were able to recover the three people who fell into the water and bring them aboard the 68-foot vessel.
Following the wreck, the three people from the 27-foot boat were taken to the hospital for medical treatment. Two of the three had to be hospitalized. The third injured person, a 29-year-old woman, died of her injuries. No one aboard the yacht was hurt in the crash.
The Florida Fish and Wildlife Conservation Commission is investigating the incident.
I Need a Maritime Trial Lawyer
To learn more about recreational boating accidents and what we can do to help you if you or a loved one has been injured, call us today to schedule a free, confidential consultation.
Latti's Little Extra: The world's largest yacht is Lurssen Yachts' Azzam, which is 180 meters (590 feet), according to Boat International.
Latti & Anderson LLP – Nationwide Maritime Attorneys
Source: http://miami.cbslocal.com/2014/10/12/deadly-boating-accident-claims-womans-life/