Why Did the Coast Guard Stop a Google Barge Project?
According to centralmaine.com, after the Coast Guard repeatedly cited the project for fire-safety concerns, Google has ended its plan to build high-tech Google Barges in Portland and San Francisco.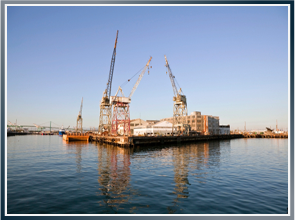 Google had already stopped working on the San Francisco barge in September of last year after the Coast Guard inspected the ship and cited it for carrying over five thousand gallons of fuel on the main deck and having a large amount of combustible material on board. Officials for the Coast Guard did not feel that people could escape from the four-story structure quickly enough if a fire broke out.
In October 2013, Google docked another barge in Portland Harbor, intending to turn it into a high-tech structure as well. However, following the trouble the company had with the San Francisco barge's fire-safety issues, the construction never began on the project.
Lawyers That Handle Barge Accidents
At Latti & Anderson, we have been helping workers injured in barge accidents, as well as many other types of on-the-water incidents, for decades. We know what you're going to face and can successfully guide you through the process of recovering the money you and your family needs for lost pay, hospital bills and living expenses. For more information, give us a call today to schedule a no-cost, confidential consultation.
Latti & Anderson LLP – Nationwide Maritime Attorneys
Source: https://www.centralmaine.com/2014/11/07/coast-guard-fire-concerns-deep-sixed-google-barge-project/