What Caused This Fatal Barge Accident?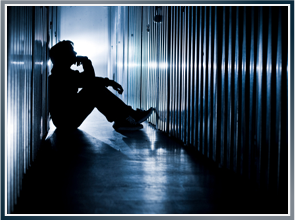 Last month, a 5-year-old boy and his father were on a frogging trip on the Gulf Intracoastal Waterway when a towing barge got too close to their boat. The boy and his father jumped overboard to avoid the barge accident. The father resurfaced, but the boy was later found dead underneath the barge.
What are the Common Causes of Barge Accidents?
Typically, towing barges play a special role in transporting goods across the sea or down rivers. Many are approximately 200 feet long and are strong enough to push up to 50 large barges connected together. That said, collisions with recreational boats can have fatal consequences.
According to the U.S. Coast Guard, there were 937 boating accidents involving recreational boats and larger commercial vessels in 2014. Approximately 40 people died and at least 652 were reportedly injured. Due to the fact smaller boats and large vessels share the same waterways, both have to be extra careful around one another. If a passenger falls from a boat at least 1,000 feet away from a towing barge, that person has less than a minute to swim away.
When close to towing barge traffic, boaters must do the following to remain safe:
Do not anchor your boat in any channel that has towing barge traffic
Similar to large trucks, be aware of towing barge blind spots, which extend several hundred feet on all sides
If you need to cross a channel with towing barges, do so in high-visibility areas
Stay away from turbulent waters near towboat propellers
Be extra careful when boating at night and do not assume the operators of towing barges see you
Do not operate your boat in high speeds
As expected from these slow-moving, giant vessels, barges are particularly difficult to navigate. They are not capable of making fast emergency stops or sharp turns. When operating a boat around a waterway shared with barges, it is important to remain alert, navigate your vessel predictably and make sure all passengers are wearing life jackets.
Latti & Anderson LLP is a maritime injury law firm that fights for those injured at sea.
Source: http://www.houmatimes.com/news/year-old-dies-in-boating-mishap/article_cd4ae774-571a-11e6-8538-8378f34ccd62.html