Bolivar Peninsula Traffic Halted Following Dredging Accident
Bolivar Peninsula Traffic Halted Following Dredging Accident
Just like our highways, even shipping lanes become clogged with traffic from time to time. And similar to our roadways, those traffic jams are often caused by accidents.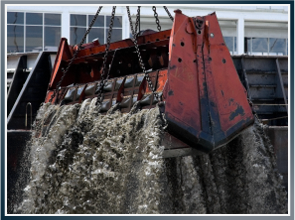 Recently, a dredging accident off the coast of Galveston, Texas held up traffic in the shipping lanes of the Bolivar Peninsula. According to KHOU-TV, the incident that led to the traffic jam began as a vessel, the Texas Cutter, was dredging the Bolivar Peninsula.
As the Texas Cutter was dredging the waterway, it drifted into the center of the shipping lanes. Once the two men crewing the vessel noticed it had drifted, they lowered a spud, which is a long post that can be hammered into the ocean floor, to stop the Texas Cutter from drifting.
While the maneuver managed to stop the Texas Cutter, it also bent the spud in such a way that it became stuck and as a result, so did the Texas Cutter. In addition to becoming stuck, the dredging vessel was later hit by a tugboat.
Due to the accidents, traffic in the Bolivar Peninsula became backed up while the U.S. Coast Guard worked to dislodge the spud and clear the waterway.
Who Can I Call If I Am Hurt in a Dredging Accident?
To learn more information about dredging and tugboat accidents, call our experienced maritime trial lawyers to schedule a free, confidential consultation today.
Latti's Little Extra: Dredging involves removing silt and other materials from the sea floor, according to the National Oceanic and Atmospheric Administration (NOAA).
Latti & Anderson LLP – Nationwide Maritime Attorneys