Recourse For Wrongful Death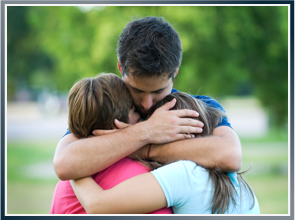 Our Maritime Attorneys Can Help
If a loved one dies because of negligence or misconduct, you may feel powerless, but you do have recourse. Although nothing you can do will bring your loved one back, a successful wrongful death claim can provide you with the resources to move ahead with life and allows a court of law to acknowledge the death as wrong in a public setting.
A wrongful death court case can be a stressful experience for the family, however, and it is important to find the right attorneys to help you through the process and take care of the case for you while you grieve and work toward healing after the loss of your beloved spouse, child or parent.
Building a Strong Case
The lawyers at the law firm of Latti & Anderson LLP help grieving families obtain compensation for their loss. We have the resources, the knowledge and the experience to build a strong case.
Obtaining Compensation for Wrongful Death
During our more than 50 years helping those injured at sea or on land, our maritime trial lawyers have helped many families obtain the resources they need to put their lives back together after a wrongful death. We have filed wrongful death claims under state law as well as under the Death on the High Seas Act (DOSHA). In our cases when the law allows it, we have been able to get compensation for the income provided to the family by the deceased. Such claims usually include provision for funeral expenses and other costs of the death.
When a death occurs on the water, the maritime law is very cold with regard to damages it allows for the family – the law can be very limiting, and although the family has suffered a devastating loss, the law may provide fewer damages than it would have if the person had lived or died on land. The amount of the family's recovery depends on multiple factors, including:
The age of the deceased
The deceased's employment status at the time of death
Where the deceased's death occurred – was it on United States territorial waters or on the high seas?
Whether the deceased had any dependents
The manner of death – did the deceased suffer or die instantly?
Whether the deceased was married or had any children
Through the years, Latti & Anderson LLP has been able to maximize the amount of wrongful death damages our clients have received and obtained the most damages possible by performing thorough investigations, using the best experts and using witness testimony. While the law does limit damages and no amount of money will bring back your beloved family member, we can fight for you to make sure you receive the compensation you deserve for your loss.
If you have lost a loved one in a maritime or land accident, speak with us to learn how we can help. Contact our maritime attorneys and tell us your story. We represent clients nationwide.