Injured at Sea or on Land?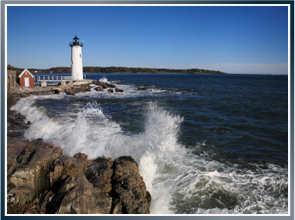 Our Maritime Injury Attorneys Have Fought for the Injured for Over 50 Years
Serious accidents on land or at sea can cause a host of lifelong problems, such as brain injury damage, paralysis, scarring, disfigurement, blindness, amputation, orthopedic problems and neurological problems. These types of problems often require lifelong care and, over time, cost the victims millions of dollars in medical bills, home modifications, prescriptions, medical equipment costs and attendant care costs.
When people die because of their injuries, their families are left to grieve and wonder how they will get by without their deceased loved one's company, guidance and extra income.
For these reasons, seeking experienced legal counsel from a maritime injury attorney is very important after a serious accident. The legal system offers personal injury and wrongful death victims the chance to recover money to cover medical expenses and lost wages and to compensate the victims for their pain, suffering and grief.
Injuries on the Water Require the Specialized Skills of a Maritime Injury Attorney
Maritime injuries are even more complicated than injuries that occur on land; the laws are different, the timing is different and the remedies are different. Maritime law is federal law, which means your state's personal injury laws may not apply. If you are hurt in a maritime accident, whether you were working at sea or out enjoying the water as a passenger, you need a maritime injury attorney who really understands maritime laws, such as the Jones Act, the Longshore Act or the Defense Base Act, and is familiar with the details of each. Maritime accidents include fishing accidents, recreational boating accidents, ferry accidents, cruise ship accidents, tanker accidents, tug and barge accidents and more – any accident that occurs at sea or in connection with working at sea - will fall under maritime law.
It is also preferable to talk to maritime injury attorneys because they really understand the people who work on the water. Being a merchant seaman, fisherman, lobsterman or dock hand is a unique and specialized vocation. If you are injured in a fishing port or out on the open water, you need someone who knows what it takes to do your job and what an injury could mean for your professional future.
The maritime attorneys at Latti & Anderson LLP are plaintiff's trial attorneys who focus on people injured in maritime accidents. Our law firm has been helping people injured at sea and on land for more than 50 years, serving clients with compassion and determination. We have helped clients nationwide win millions of dollars in verdicts and settlements for maritime personal injury cases. While our offices are conveniently located near east coast ports, our lawyers are available to help you nationwide since maritime cases fall under federal laws. Contact our lawyers i today and tell us about your case – we are here to help.