How Did An Appeals Court Expand Admiralty Law?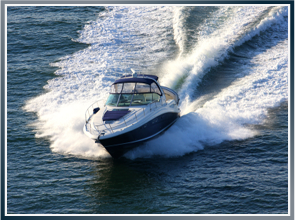 Do injuries suffered on recreational boats in shallow water fall under admiralty jurisdiction? According to the U.S. Second Court of Appeals, they do, despite a 1972 Supreme Court ruling that narrowed admiralty jurisdiction.
High Stakes for Victim of Diving Injury
In 2011, a Syracuse, New York man took a summer trip on a boat in Three Mile Bay on the north shore of Oneida Lake. While the boat was anchored, the Syracuse man did a back flip off the back of the boat. What had been a day of summer recreation left the man with a severe spinal cord injury after his head impacted the lake floor.
The Syracuse man then sued the boat's skipper for negligence, claiming that the skipper had failed to protect his passengers; failed to instruct his passengers in safe boating and diving; failed to inspect the anchorage area; and failed to warn of dangerous conditions near the boat.
The case was passed from state court to appellate court, where it was ruled that the case did fall under admiralty law because:
The accident occurred on navigable water
The accident could have disrupted commercial activity
The accident involved a traditional maritime activity
Prior to the 1972 court ruling, there would be no question that this case would have fallen under admiralty law, because back then, all that was required for an admiralty case was that a tort occurred on navigable water. But the 1972 ruling refined these rules in order to weed out "absurd" cases that were not connected to maritime commerce, such as planes crashing into lakes. However, this case shows that even in shallow water, and even on a recreational vessel, admiralty law can still be applied for injury victims who jump from the vessel into navigable waters.
David Anderson is a maritime injury attorney at Latti & Anderson LLP that fights for victims who have been injured at sea.