How Can I Avoid a Fourth of July Boat Accident?
With the Fourth of July falling on a Saturday this year, our maritime attorneys expect heavy boating traffic along the coast.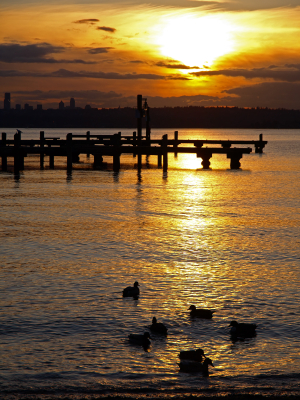 Because of this, we would like to offer you some safety tips, so that you can avoid a Fourth of July boating accident. The U.S. Coast Guard recommends doing the following this holiday:
Wear a life jacket (80 percent of fatal boating accident victims are found without lifejackets)
Make sure your boat is in working order and that all equipment is functioning, including lights and radios
Have first aid kits available to passengers
Avoid drunk boating
Make sure people who are ashore know about your boat's flight plan
Keep an eye out for other boats, the weather or anything that is unusual, and report it to the authorities if necessary
Be aware of smaller watercraft such as fishing boats, jet skis, sail boats and pontoons
Obey all local vessel operation laws
Each year, our maritime attorneys see media reports from across the country about recreational boating accidents when it comes to summer holidays. Unfortunately, most of these accidents are preventable, as they are the result of recklessness or negligence. You could save a life or prevent a serious accident by being a safer boater this Fourth of July.
Working With an Attorney Following a Holiday Boating Accident
Our maritime attorneys have represented people involved in recreational boating accidents from across the country, including victims of drunk or negligent boaters. Victims should not have to suffer because someone used poor judgment around a holiday. We have collected substantial verdicts and settlements for these clients, who often need the damages to rehabilitate from their injuries.
If you are ever injured in a recreational boating accident, you may be able to file a lawsuit against the operator and/or the boat owner. If you have questions, you can contact our lawyers at the number located on this page.
If you have been injured in a jet skiing, sailing, pontoon or recreational boating accident, you can feel confident knowing that our maritime attorneys will fight for you. Stay safe this Fourth of July!
Latti & Anderson LLP – Nationwide Maritime Attorneys