Could Our Barge Capsize While We're Dredging?
Could Our Barge Capsize While We're Dredging?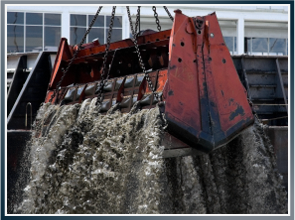 Earlier this month, a dredging accident claimed the life of a barge crewmember in Wilmington, Delaware, according to WPVI-TV.
The incident took place on a Tuesday around 7 p.m. on the Christina River near the Port of Wilmington. Three crewmembers, who all worked for the Norfolk Dredging Company, went missing after the barge they were using to dredge the river capsized.
Two of the crewmembers were able to be rescued, but the third, who was inside the operator's house when the vessel capsized, died as a result of the incident. Divers had to be brought in to recover the third crewmember's body.
Lawyers That Handle Dredging Accidents 
Following the death of a loved one, it can be difficult to know what to do, especially if the death was the result of a maritime accident. Maritime law is very complex, even for attorneys who do not practice it on a regular basis, so imagine a family trying to deal with it during the process of holding those at fault accountable for the fatal injury that claimed the life of someone they loved.
A maritime attorney can be there for injury victims and their families, guiding them through the process of bringing those responsible for their pain and suffering to justice. To learn more about on-the-water accidents and injuries, or to schedule a free, confidential meeting with an experienced maritime attorney to discuss your situation, call us today.
Latti & Anderson LLP – Nationwide Maritime Attorneys
Source: http://6abc.com/news/official-body-pulled-from-capsized-barge-in-christina-river/419356/