Accident at Sea Cause Traumatic Brain Injury?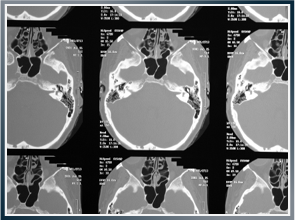 Maritime Injury Attorneys at Our Nationally Recognized Law Firm Want to Help
Traumatic brain injuries (TBI) are life-altering. Trauma to the brain can lead to devastating long-term effects, including cognitive impairment, emotional instability, chronic pain and depression. TBI can also lead to death months or even years down the road.
This is why if you or someone you love has suffered a traumatic brain injury, you want the people, corporation or entity at fault to be held responsible as well as accountable for the financial and emotional toll the brain injury will take on your family.
Latti & Anderson LLP is a multi-generational maritime law firm with over 50 years of experience helping victims hurt at sea. We have won millions of dollars in maritime injury settlements and verdicts for our clients. In one case, we obtained our client, a bosun, a nearly $6 million settlement after claiming he sustained a serious traumatic brain injury as a result of unseaworthiness of the vessel and negligence of the employer when he fell over the side of a vessel because of unprotected rail openings on either side of the brow (portable gangway).
We know that traumatic brain injury victims face months, years or even a lifetime of surgeries, at-home care, medications and doctor visits. TBI victims can suffer from chronic pain, cognitive problems, orthopedic issues, depression, anger and anxiety. There is a tremendous impact for the families and loved ones as well. If you or a loved one has suffered a TBI because of someone else's negligence, you need compensation. If this injury occurs while working at sea or as a passenger on a ferry, cruise ship, recreational boat or on the docks, the experienced maritime injury attorneys at our firm can seek the financial recovery you deserve.
Hiring Experienced Maritime Injury Attorneys is Important for Offshore Brain Injury Cases
Maritime law is not the same is general personal injury law; injuries that occur on vessels are unique, and TBI victims who suffered their injuries on a dock or vessel need legal counsel with maritime experience. Maritime injuries require maritime attorneys who understand the laws for accidents that happen on the water, vessels and docks. Do not make the mistake of hiring a personal injury attorney who sometimes handles these cases. Hire a law firm devoted to maritime law.
When you or a loved one experiences a traumatic brain injury on the water or in a maritime setting like a dock or shipyard, talk to a legal professional about your rights as soon as possible. Even if the brain or head injury does not seem severe now, symptoms could occur much later when it may be too late to take action. An attorney must immediately begin an investigation and work to preserve any evidence needed to strengthen your case that may otherwise be lost or destroyed.
Why You Need a Maritime Attorney to Investigate the Accident
We cannot stress the sense of urgency of immediately investigating maritime accident cases involving injuries to the head. If the victim has lost his memory, is comatose or has lost his life, you have only a narrow window to interview witnesses, examine the vessel and try to piece together the details of the accident. Federal maritime law also limits the amount of time you have after your maritime accident to file a lawsuit if someone else is responsible.
Our maritime and Jones Act lawyers will work quickly to gather information after a TBI. We have our own on-staff investigator who will evaluate and analyze evidence, the accident scene and take statements from witnesses. We will give notice to the employer or owner of the vessel in order to preserve any evidence involved in the accident and to make sure documents and evidence are not destroyed. In TBI cases, it is also important to retain the right liability maritime experts, doctors, economists and professionals to explain to the court and jury the cause of the accident and the extent of the TBI so that you can recover fair compensation.
The vessel owner or maritime employer that caused or contributed to the brain injury will perform its own investigation and will begin to compile evidence against you to limit your recovery immediately after the accident happens; having your own team of experienced maritime attorneys on your side can level the playing field.
Leading Maritime Law Firm Seeking Maximum Brain Injury Compensation
TBI injuries are expensive and can cost millions of dollars in medical care and lost wages over the victim's lifetime. TBI cases also involve complex legal and medical issues. Successful brain injury claims require experienced legal counsel with a track record of obtaining million-dollar verdicts and settlements for victims and families.
Our maritime injury attorneys have helped dock workers, recreational boaters and merchant seamen from New England to Gulf Coast and across the United States who suffered TBIs, concussions or skull fractures. We have a record of accomplishment in obtaining payment for medical bills, past and future lost wages, ongoing medical care, past and future pain and suffering and mental anguish among other costs.
Not only are we aggressive in representing our clients against negligent shipping corporations and small fishing companies, our attorneys help them through the everyday aspects of their cases, such as providing counsel about the effects of a brain injury on the family and helping when family problems arise, making sure that medical expenses are paid and making sure that the victim is receiving proper rehabilitation and equipment.
Our attorneys also work alongside treating doctors and medical experts, such as neurologists, neuropsychologists, psychiatrists and other specialists, to learn the extent and nature of the brain injury. We consult with life care planners to develop the cost of ongoing treatment and talk to friends and family to find out whether our clients have experienced subtle personality and cognitive changes. We do all of this because we know what it takes to build strong cases for those who have suffered traumatic brain injuries.
As a nationally recognized maritime law firm, we are passionate about using our knowledge of maritime laws to uphold the rights of those hurt aboard a ship, barge, tugboat, dredge, commercial fishing boat, recreational boat, as a passenger and those injured on any other type of vessel or working in any type of maritime job.
Learn About Your Rights After a TBI at Sea in a Free Consultation with a Maritime Injury Lawyer
If you work as a merchant seaman on a vessel, you are covered by the Jones Act and other maritime law to recover compensation for your brain injury. Even if you were injured while boating for fun, maritime law may still offer you legal protections. Contact our East Coast maritime trial lawyers in Boston and New Bedford, Massachusetts, handling nationwide maritime accident cases to learn how these laws apply to you, your ability to gain damages and to hold those at fault for your injuries accountable.