Could Someone with Multiple Sclerosis Be on a Boat Crew?
Could Someone with Multiple Sclerosis Be on a Boat Crew?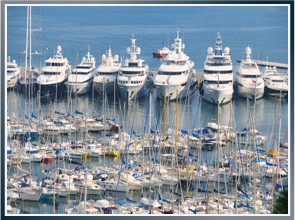 In June, Oceans of Hope, a 67-foot yacht crewed by multiple sclerosis (MS) patients, set out on a voyage around the world, according to Multiple Sclerosis News Today. The crew will have up to 10 international MS patients for each leg of the voyage. Their journey aims to raise awareness about MS and to visit MS patient care centers around the world.
The yacht will make multiple ports of call around the world throughout the 17-month voyage. Their next stop is Fort Lauderdale, Florida from December 5-9, where the crew will be honored at the MSF Hats Off Gala with a Beacon of Light Award. After that, the journey continues around the world, making stops in Germany, Holland, England, France, Portugal and finally back to Boston, Massachusetts.
However, the trip won't stop there, as this yacht is also headed to New Zealand, Australia, Africa and the Mediterranean. It is set for a grand finale in Barcelona, Spain in October 2015. At each port, MS patients will be taken on day sailing trips, where the crew hopes to inspire other MS patients to overcome challenges in their own lives and to introduce them to the freedom of sailing!
This is the first ever vessel to circumnavigate the globe by crewmembers with MS. Our maritime law firm salutes and supports this journey and its crewmembers. As lovers of sailing and the sea ourselves, this is a wonderful way to bring awareness to multiple sclerosis while giving the crewmembers and the MS patients they visit the time of their lives.
Latti & Anderson LLP – Nationwide Maritime Attorneys
Source: http://multiplesclerosisnewstoday.com/2014/11/14/67ft-sail-yacht-oceans-of-hope-on-global-circumnavigation-crewed-by-people-with-ms-visits-new-york/